Actually we're in the middle of the Hucho-hucho season. River is low and clear, perfect conditions for fishing. This period is one of the best for fly fishing for – Hucho-hucho (Danube Salmon – similar to Mongolia Taimen)
Huchen is the biggest fish in the river Dunajec, and it's the fish from salmon family. It's very picky fish. In winter time we mostly try to catch it with big streamers for Hucho. What is big streamer? Minimum 15cm long, but sometimes we also try about 30cm streamers. Natural colours, white belly, and dark stripe on the top. Take of this fish is usually very agressive, but because it's hard mouth we have to set the hook minimum two times. Otherwise the fish may come of the hook.
Dunajec River is famous from Danube Salmon fishing in Europe. Eleven km. of NO KILL fishing zone keeps a nice numbers of those beautifull fish.
Remember, if you'll catch one of them, handle it with care. Dont take it out for too long, quick photo, and back to the ricer. Catch & release is very important. It happends often, that we can catch the same fish couple times. Happend this year already.
Where we can catch Hucho-hucho in Europe? There are couple countries where this fish lives:
Austria
Slovenia – Sava Bohinjka
Bosnia – Sana River, Una River
Montenegro – Lim River, Tara River, Lake Plav
Poland – Dunajec River, San River, Czorsztyn Lake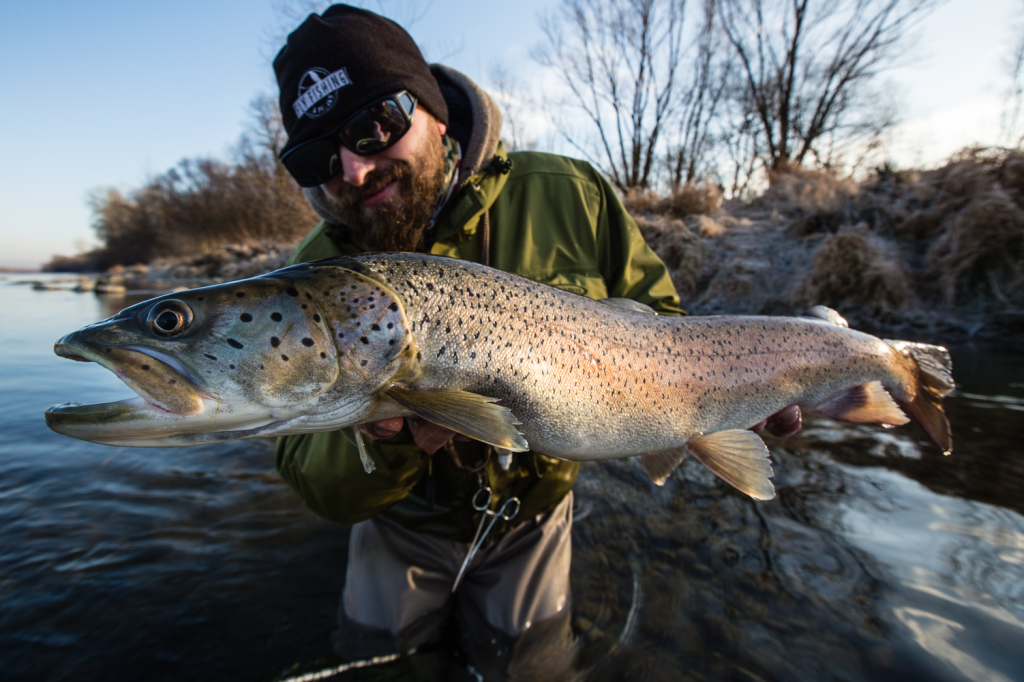 M